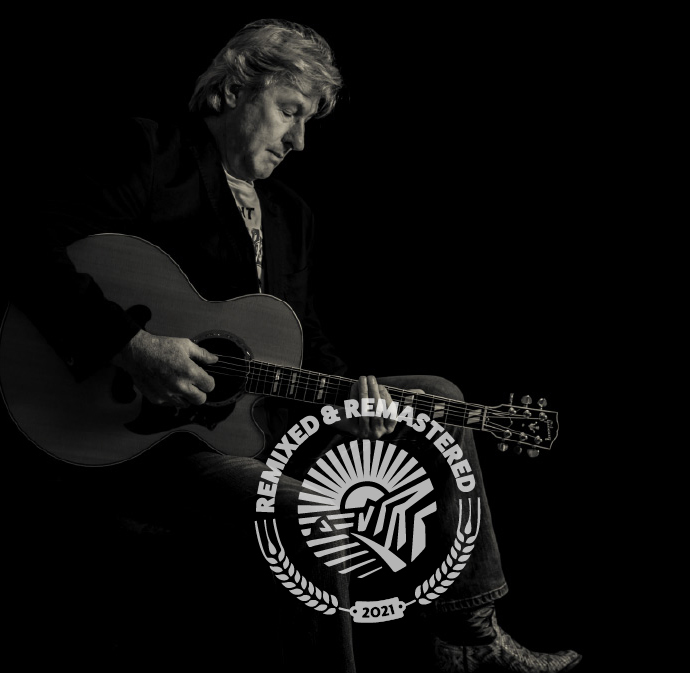 Luke Guy Reed - singer songwriter

STRAIT HOME REMIXED & REMASTERED FOR 2021


THE WHOLE STORY

There is always good comes out of apparent bad, and these unprecedented times, have quite possibly led many people to doing things, that perhaps would have been left,had we not been pushed into having more time on our hands than normal.

This may have had the promoting effect for me to call Dave Hayward at DH Studio and approached him about taking up the challenge of remixing the 2015 version of the "Strait Home" album, which had been first completed on the Isle of Wight, the reason for this being entirely my decision. However, with Dave and I having such a long term relationship with all previous albums, I felt it only right to take the project back to Dave and hopefully get him to agree to wave his magic wand over the entire album. Which to my delight he agreed to do.

Of course Dave during my absence, had been relentless in his pursuit of technical knowledge pertaining to all things in the studio, and this meant he would,with no doubt from me, produce another exemplary product that would stand up to anything out there form the big studios. I believe it does, and I hope the listener will also agree.

Once Dave got started it was like he was 'on a roll' as he also committed to finishing off a version of "Her Loving 'Aint The Kind To Tie Me Down " by my good friend Liza Marshall, who also sang harmony on many of the tracks. This means there is now a Bonus Track for the listener. In addition, the production of Liza's version was inspired by our late friend and talented guitar player Dean Barnes, who is also featured on the album.

I would like to to thank ALL the players who have played on my albums over the years who's talent has always inspired and encouraged me on my musical journey.

In recent times, the loss of parents, my heart attack, and changing circumstances mean that my playing to an audience had subsided. So this "Re Mix" has moved me into renewed interest in recording. Dave and I are currently working on a double album of all the tracks written by Graham Walker and myself, with a couple of bonus tracks by request from fans.

Meanwhile watch this space, as with the grace of God, there may also be some new songs emerging.

All songs are 50p sterling
PRESS RELEASE FROM
SOLENT RECORDS
Isle of Wight Country Music Singer/Songwriter, Luke Guy Reed, is celebrating getting one of his songs included in a Hollywood film.
Island resident Luke is a long established part of the UK Country scene and spent many years touring all over the UK either with his band or solo. He has an extensive catalogue of self penned songs and has released several albums.
Luke has just learned that his track 'Flying High' from his latest album, 'Strait Home' has been included in the new Mel Gibson DVD 'FATMAN' released on December 7th. It has been reviewed as the best Christmas movie in years. The DVD is available from Amazon and the song is on Spotify.
Luke's breakthrough has been the product of years of work to get his material in front of the right people. Back in 2003 Luke's music was picked up by John Waterman's Isle of Wight record label, Solent Records, which released his 'No Hat' album nationally, along with nationwide and USA song plugging to Country Music Radio shows. This resulted in Luke being nominated for several categories in the UK Country awards that year and winning 'best song' for 'One More Bar', from the album
After promoting Luke's music for some time, without success, John introduced Luke to Barry Tomes of Gotham Records in Birmingham who regularly visits Hollywood targetting the film industry. Barry took over the task of trying to get Luke the attention he deserves and now the fruits of this persistence has paid off.